As of April 16, 2021
Source: U.S. Department of Labor, Bureau of Labor Statistics, Local Area Unemployment Statistics (LAUS)
Average Workforce Size | Average Employment | Average Unemployment Rate
Today's Workforce: Special Graduation Edition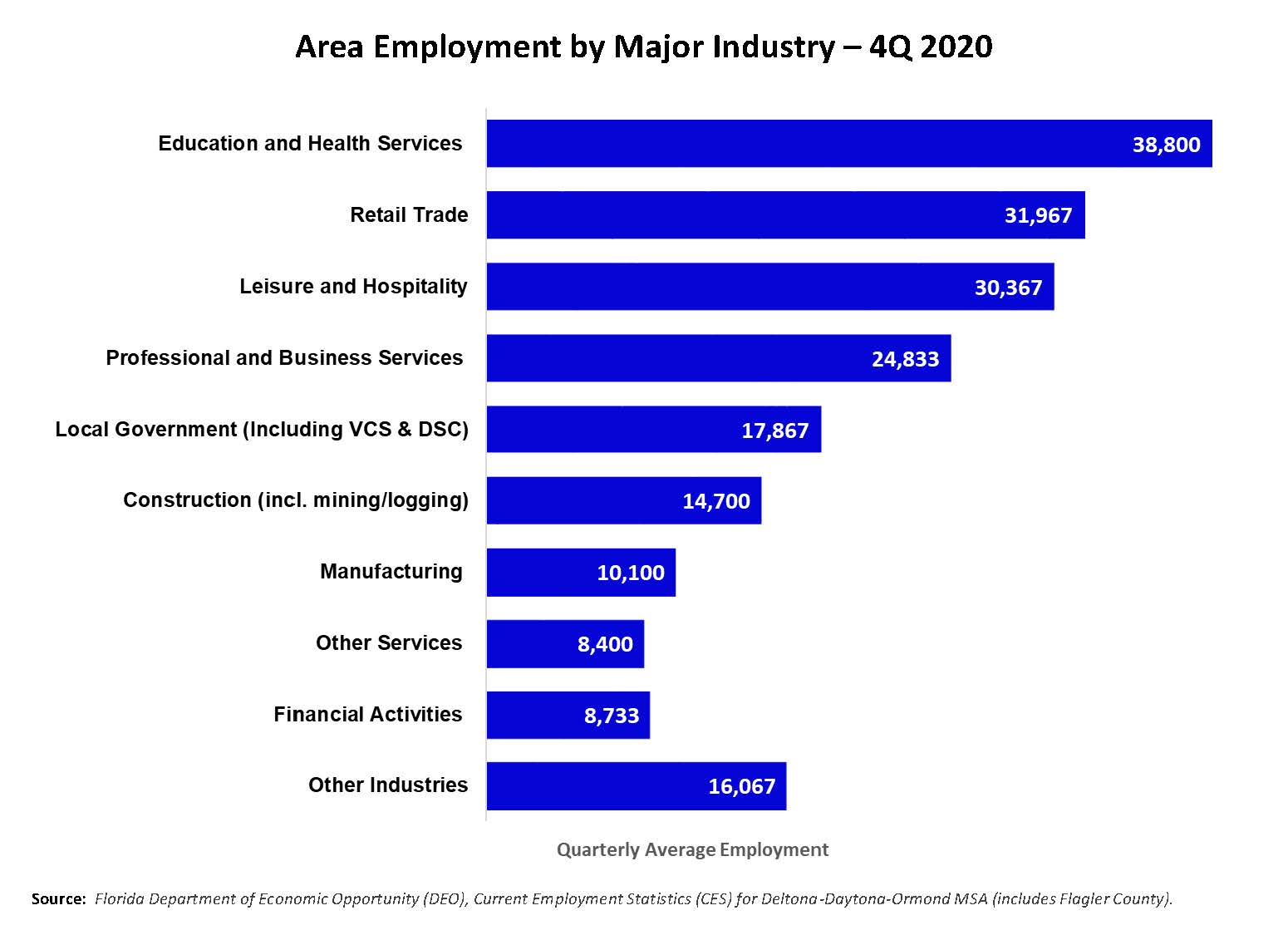 For a complete overview of area employment and labor statistics, view the 4th quarter publication here.
---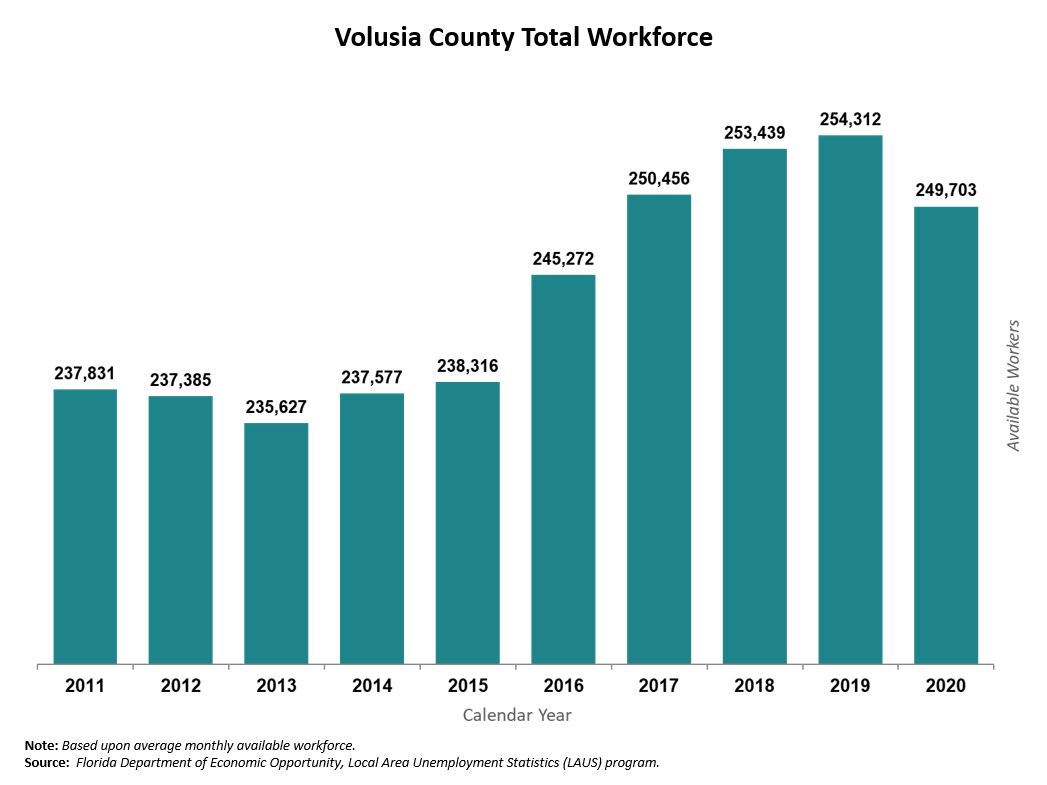 Since the end of the Great Recession, Volusia County has seen a net increase of more than 11,800 to the size of its workforce.
---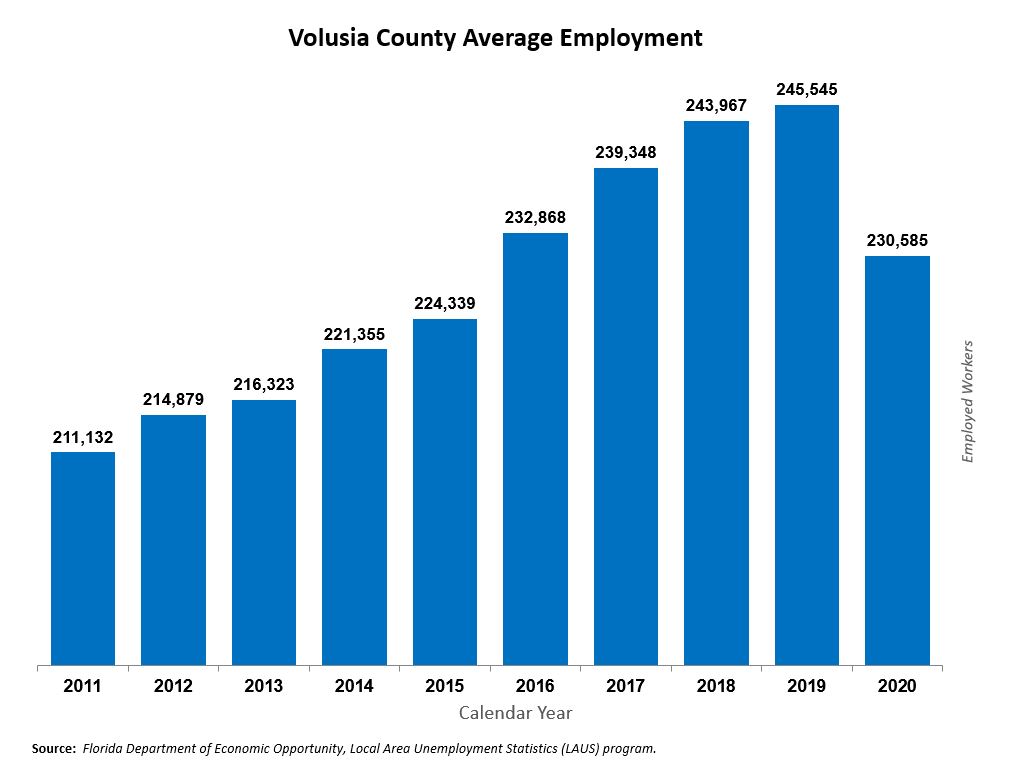 Volusia County employment has grown over 9% since 2011, an increase of more than 19,000 jobs.
---