Tune in to the Q Breakfast
Volusia County Economic Development
August 09, 2022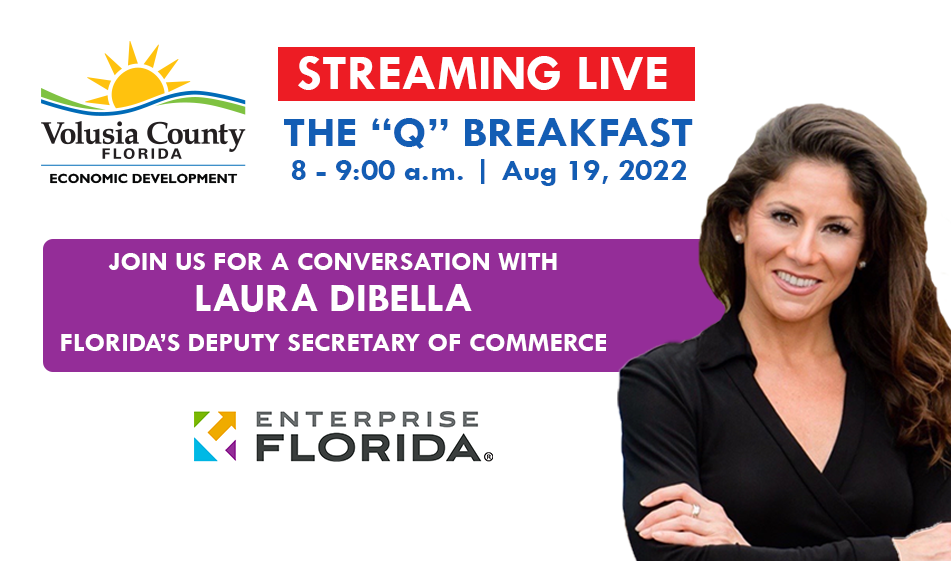 Tune in live for the Volusia County Economic Development "Q" Breakfast for a conversation and update from Laura DiBella, Florida's newly appointed Deputy Secretary of Commerce, Enterprise Florida.
Helga van Eckert, director of Volusia County Economic Development, will provide a presentation on the 2nd quarter 2022 economic data that includes building permit activity, labor statistics and employment trends by industry.
The meeting will stream live at 8 a.m. Friday, Aug. 19. Thank you to our sponsor, the Truist Financial.