Technical Assistance

Business Concierge
We understand the intricacies of business. As such, the assistance and attention to detail you will receive from our office will be unparalleled. Our community-wide, pro-business approach provides information and expertise to address critical business concerns. Connecting you with the best solution for your business need is our primary motivation.
Quick Links:
Business Plan
"If you fail to plan, you are planning to fail."
That famous quote from Benjamin Franklin characterizes the value of documenting the why? how? where? and with whom? questions that every business leader and entrepreneur must answer.
A business plan or lean startup canvas captures why your business exists and why it will succeed. Even an excellent business idea can be useless if you can't formulate, execute and implement a strategic plan to make it work. Documenting your plan is a must do.
Here are some resources to help: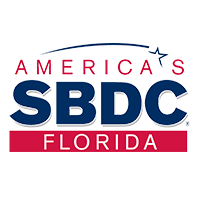 The Volusia County SBDC helps entrepreneurs and businesses launch, grow, and succeed. Their services include confidential business consulting, business planning, industry & market research, sales & marketing guidance, financial analysis, capital & funding acquisition, government contracting, and much more. Learn more.

SCORE Volusia/Flagler is dedicated to helping small businesses launch, grow and achieve their goals through education and mentorship. With the support of volunteers, sponsors and the SBA, SCORE is able to provide counselling, seminars, tools, templates and tips without charge to small businesses. Learn more.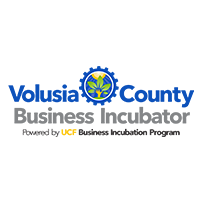 Business Model Boot Camps are training events offered by the Volusia County Business Incubator to help give entrepreneurs and business leaders a clear picture of their business strategy. These new-business develpment "boot camps" will help participants learn how to describe, design, test and develop an idea into a viable business model. Learn more.
Business Plan Templates
There are many organizations that provide templates to help entrepreneurs and leaders get started on their business plans. Here are few online templates that may be helpful.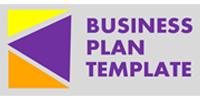 Business Canvas Templates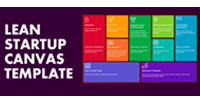 Business Licenses and Permits
Federal, state and local governments have established numerous business license and permit requirements to help better manage resources, monitor commerce, generate tax revenue and protect the general public. As a business leader/owner you are responsible for acquiring government-mandated licenses and permits before you launch your venture.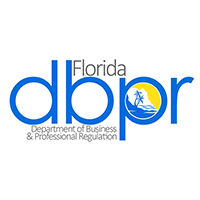 Florida Business Licenses: There are many business types and professions where certification and licensing demands must be met before opening or starting operations. Go to Florida's Department of Business & Professional Regulation to learn more about licensing requirements within the state.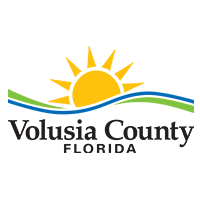 Business Tax Receipts: are required if you are operating a business anywhere within Volusia County regardless of whether you are operating in a commercial location or at home, unless it is exempt per Section 114-1(b) Tax Schedule of the Volusia County Code of Ordinances. Learn how to get your Volusia County Business Tax Receipt (BTR). Also, check the municipal website where your business is/will be located for information about their permit(s) requirements and application processes. Note: You will need to obtain your city business tax receipt before applying for your Volusia County business tax receipt, unless your business is located in Unincorporated Volusia County.
Other Permits and Licenses may be required before you begin operating your business. Here are some of the most common permits you may need:
Alarm Permit
Building or Remodeling Permit
Health Deparment Permit
Occupational Permit
Emissions or Chemical use Permit
Sign Permit
Film Permit
Learn more about license and permit requirements in Volusia County.
Business Incubators and Resource Centers
Incubators and business resource centers provide hands on support that can accelerate the growth of new and expanding business ventures. They provide access to low cost space, experienced mentors, a variety of funding sources, expensive equipment and a pool of curious and creative minds. If you're ready to launch a business or expand an existing venture, explore area Incubators/Centers.
Strategic Partners and Programs
Learn more about the outstanding business resources available to you. Our business support partners have capable teams and offer numerous programs to help meet your particular business need.
Resource Directory
Matching your current needs with the right business resources can be a confusing task but we're here to help. Explore the collaborative partner business resource directory that can be searched by stage of growth, category of need or organization name or just call us. We'll guide you to the resources you seek and help make the connection.
Networking
Studies have shown that informal professional networks and communities are as valuable to entrepreneurial success as formal structures such as incubators and accelerators. Peer advice, especially from a business owner who's already been through it all, is priceless when trying to overcome unfamiliar obstacles. Start building your professional network at one or more of the networking events or networking organizations available to you in the community.
Small Business Checklist
When you have a business idea, where do you go from there? Follow our 10 Steps to Help Launch Your Business guide or follow other startup guides available to you.
Exporting
United States GDP accounts for only 15% of the global economy, leaving significant opportunity for many domestic businesses to grow though exports to international customers. Should international trade be part of your strategy? Learn more about the export development programs and logistics assets available and take advantage of our relationships with JaxPort and Port Canaveral to gain valuable insights about developing new international markets.
Enterprise Florida - Enterprise Florida's six trade offices around the state assist Florida businesses with developing new international markets and exporting their products and services around the globe. Programs and services provided include:

Trade Development Services
Export Diversification Grants
International Office Network

Central Florida International Trade Office - provides a single point of contact for navigating international trade resources available in Central Florida.
International Trade Administration - offers trade expertise to assist with exporting; guidance and tips on how to grow your business and export successfully.
Workforce Development
There are excellent recruiting and employee training programs available through CareerSource Flagler Volusia and our local colleges and universities. If you anticipate growing or upskilling your team in the future, explore the programs below to see if they're right for you.
Workforce Re-Entry Program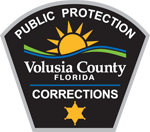 The Volusia County Division of Corrections' Re-entry program is dedicated to creating job opportunities for individuals being released from our facilities. They offer job training and self-improvement courses on a continuous basis to better the chances of employability and reduce re-offending. We believe securing employment before release can significantly increase an individual's successful re-entry into the community. If your company is interested in partnering with the Re-Entry program, please complete the online application. For more information, contact Business Specialist Ricardi Calixte at 386-248-8048.
Frequently Asked Questions
It may seem like your needs are completely unique and finding a solution will be a long journey but you may find that others have faced similar challenges. We can help you navigate, so contact us for assistance.