Workforce
Labor Statistics as of January 24, 2022
Volusia County
Workforce Size

266,226

Volusia County
Employed

259,525

Volusia County
Unemployed

6,701

Volusia County
Unemployment Rate

2.5%
Source: U.S. Department of Labor, Bureau of Labor Statistics, Local Area Unemployment Statistics (LAUS)
Quick Links:
Volusia

County, Florida, USA Unemployment Trend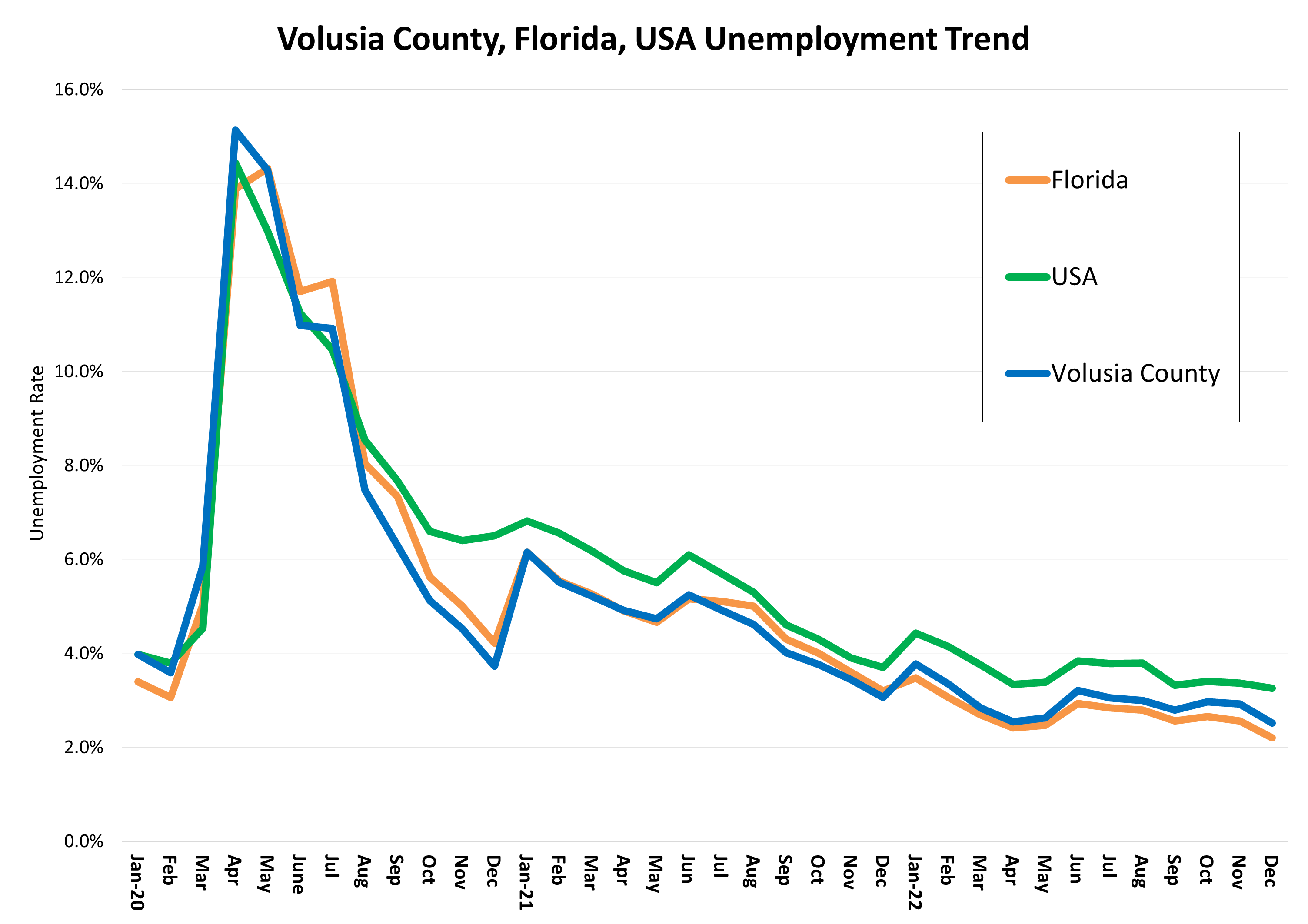 Area Employment by Major Industry
For a complete overview of area employment and labor statistics, view the 3rd quarter "Q" report here.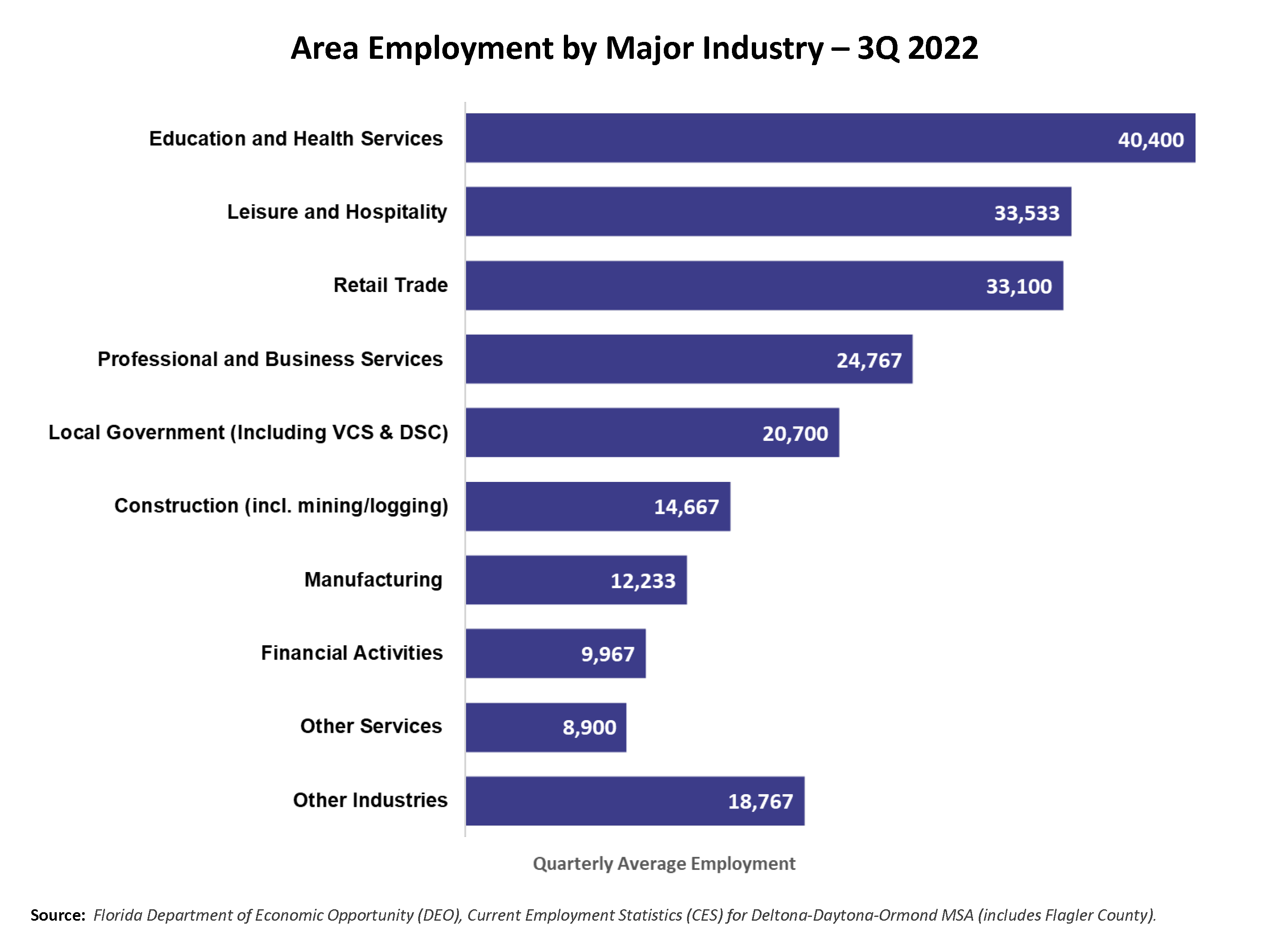 ---
Average Workforce Size
Volusia County saw a net available workforce increase of 17,262 in 2019 before the onset of the pandemic and has rebounded to a slightly higher pre-pandemic level.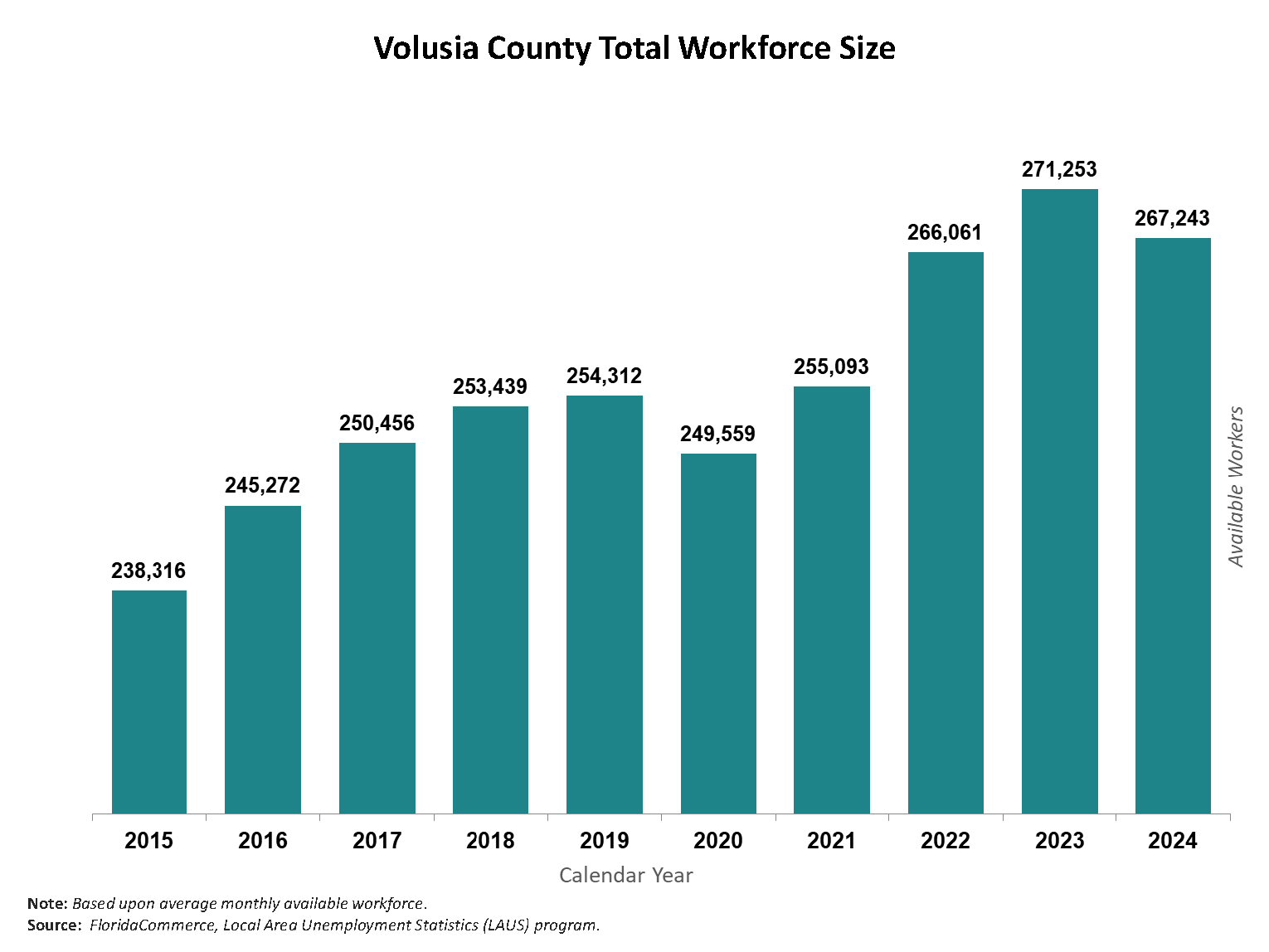 ---
Average Employment
Volusia County employment dropped 6% due to the COVID pandemic and has since recovered by 5.5%.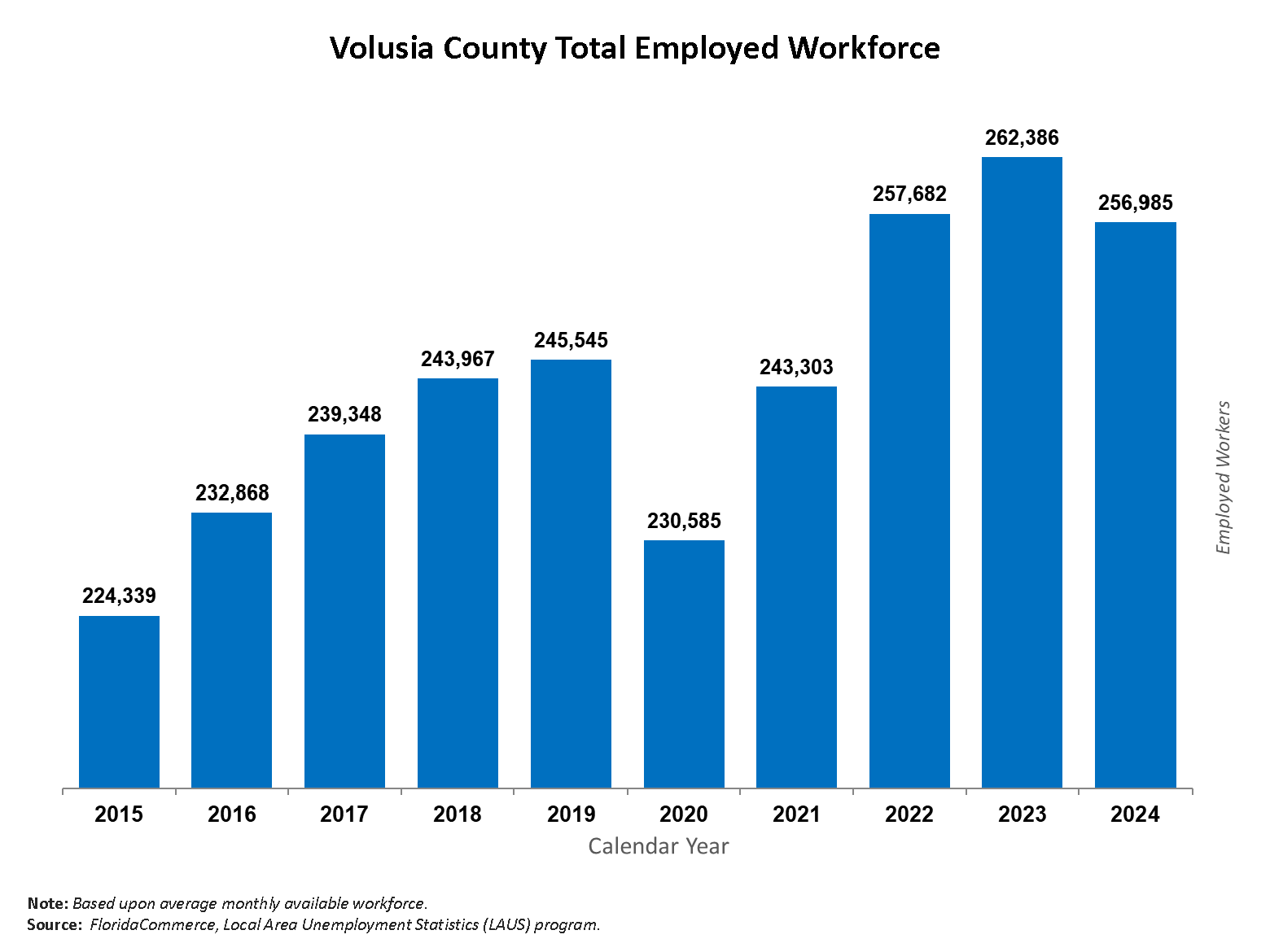 ---
Average Unemployment Rate
Volusia County unemployment had dropped at a steady rate prior to the pandemic and has recovered to a 2021 average rate of 4.6%.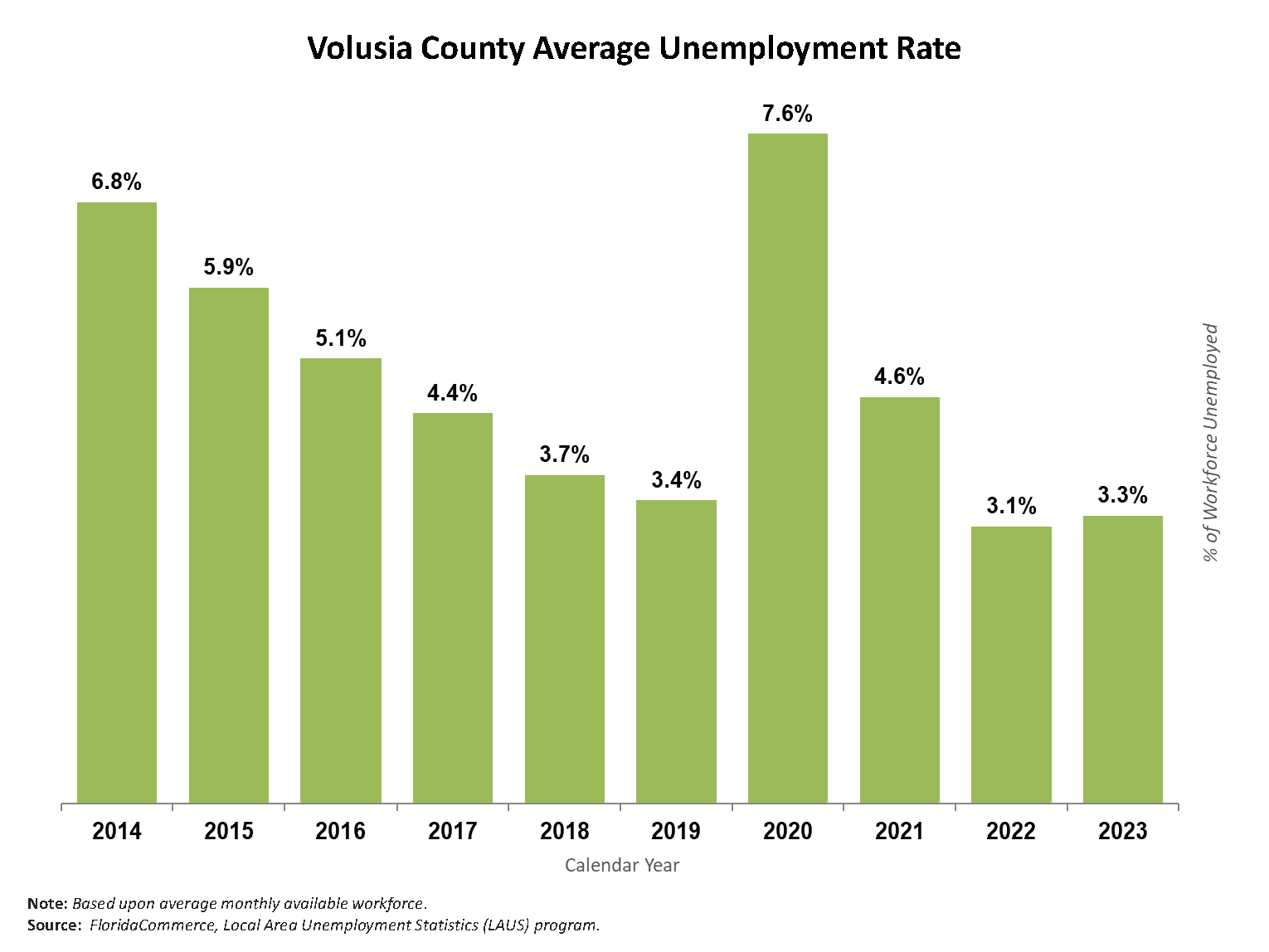 ---
2020 Average Annual Wage
Volusia County

$43,673

Florida

$55,513

U.S.

$64,021
Private Average Annual Wage
Volusia County wages are reasonable and able to support a quality of life that continues to draw people to our communities.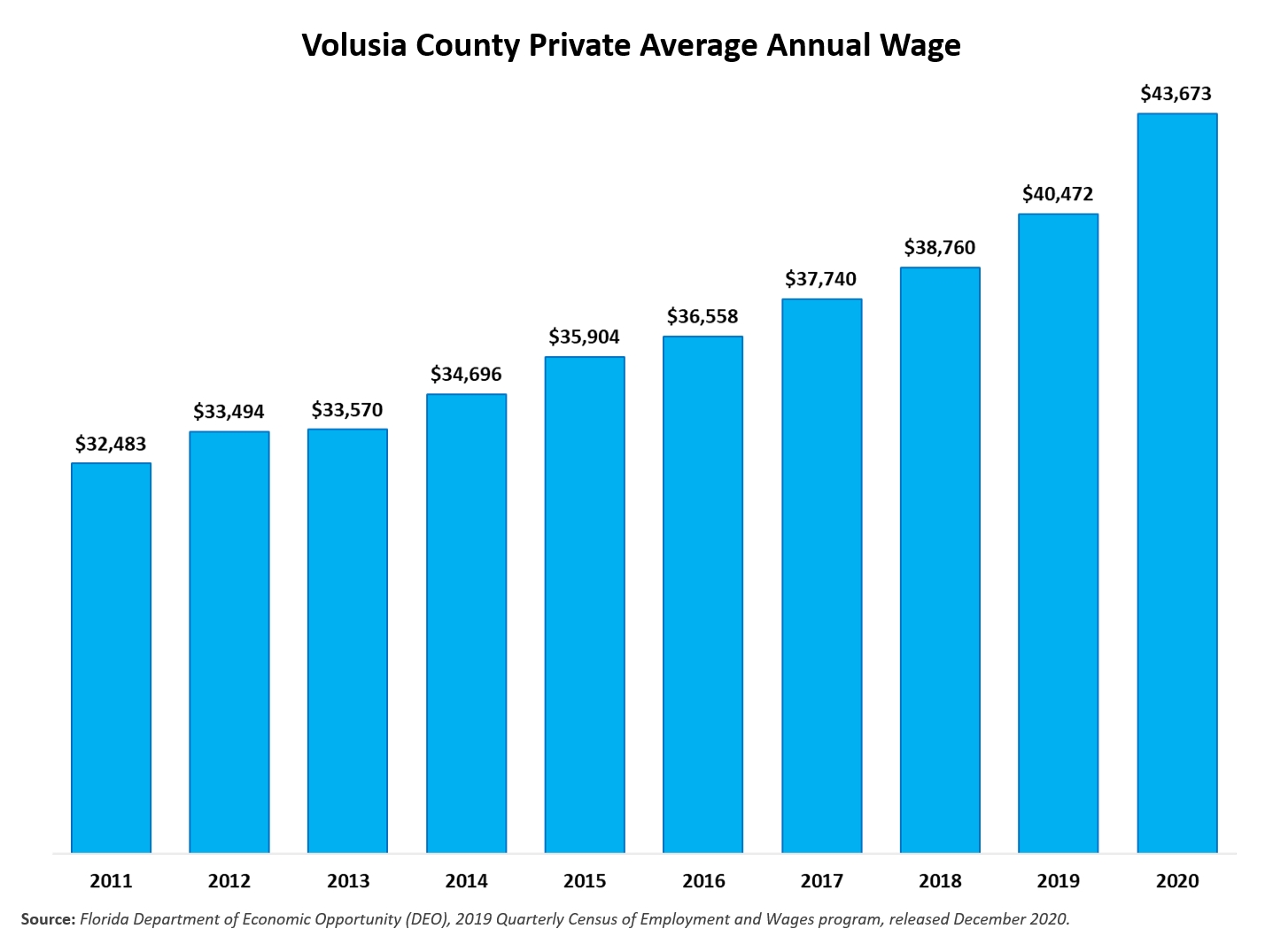 ---
Regional Average Annual Wage Comparison
Volusia County wages are regionally competitive allowing businesses to attract the talent they need.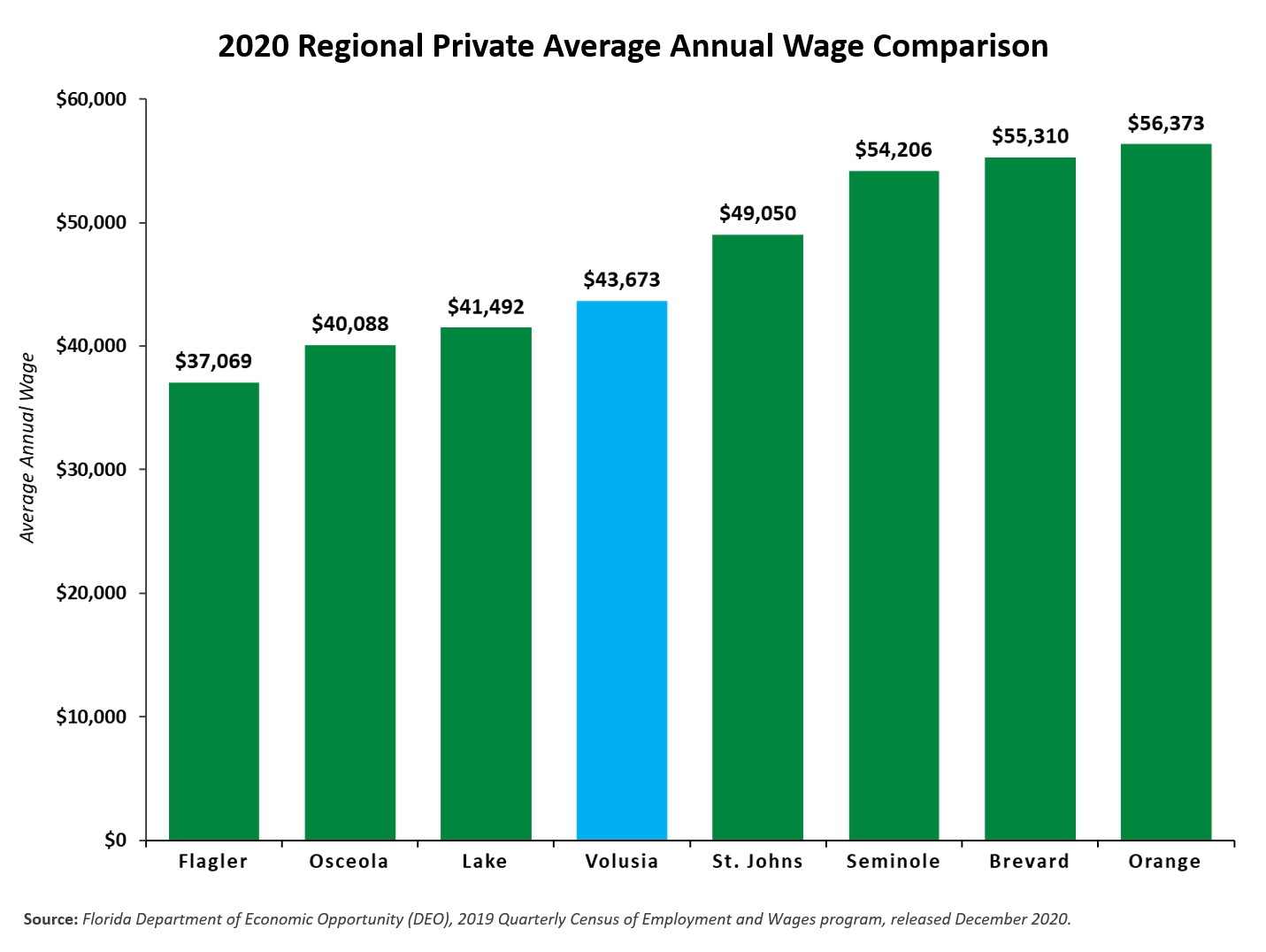 ---
Private Industry Average Wage by Super Sector
Volusia County wages are appropriate for your business and the industry sector you compete in.