Workforce
Aug 2023 Preliminary Labor Statistics as of 9/15/2023
Volusia County
Workforce Size

281,994

Volusia County
Employed

272,357

Volusia County
Unemployed

9,637

Volusia County
Unemployment Rate

3.4%
Source: U.S. Department of Labor, Bureau of Labor Statistics, Local Area Unemployment Statistics (LAUS)
The next release is scheduled on Oct.20, 2023 for Aug preliminary stats.
Quick Links:
Volusia

County, Florida, U.S. Unemployment Trend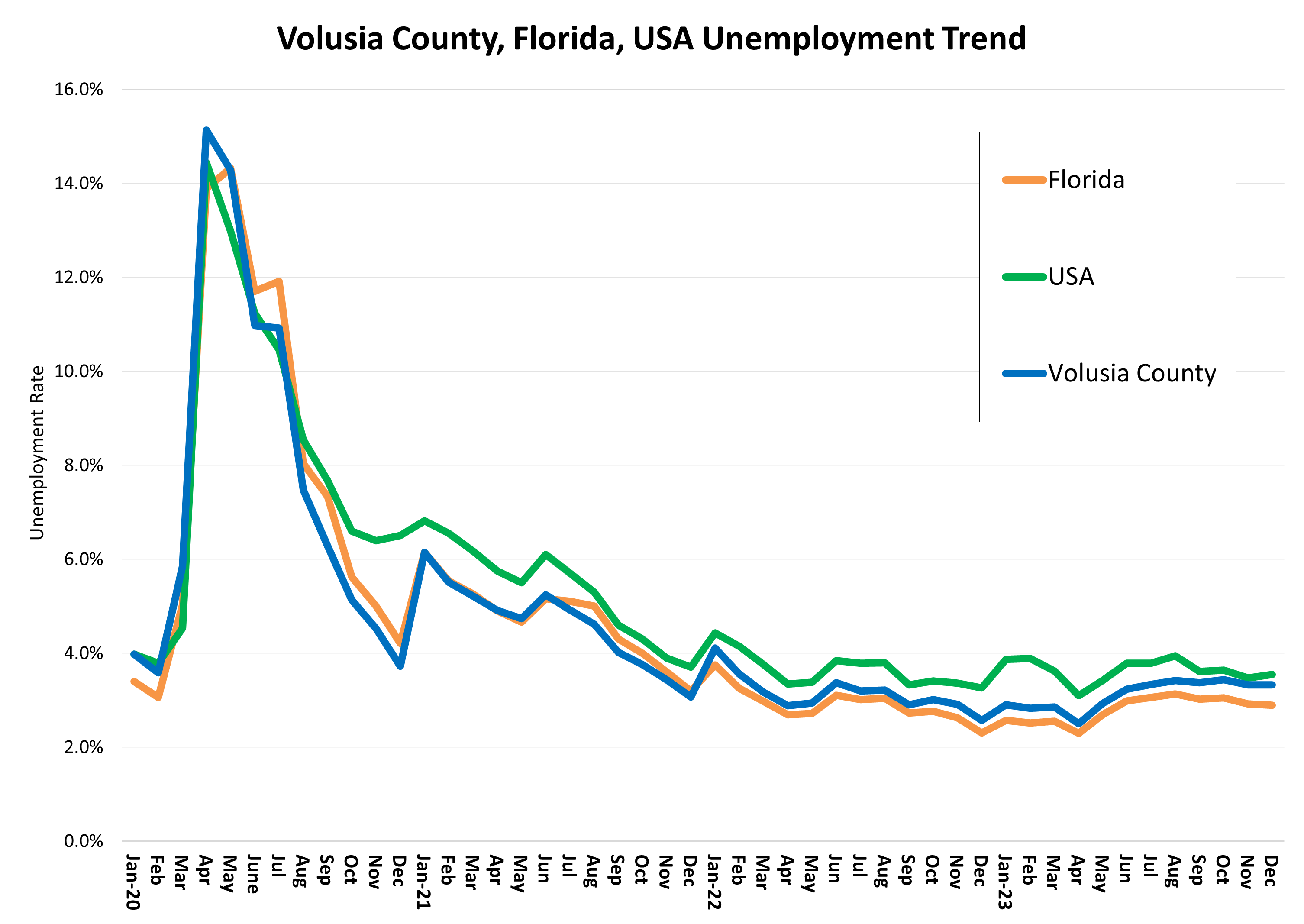 Source: Florida Department of Economic Opportunity, Local Area Unemployment Statistics (LAUS) program.
Area Employment by Major Industry
For a complete overview of area employment and labor statistics, view the 2nd quarter "Q" report here.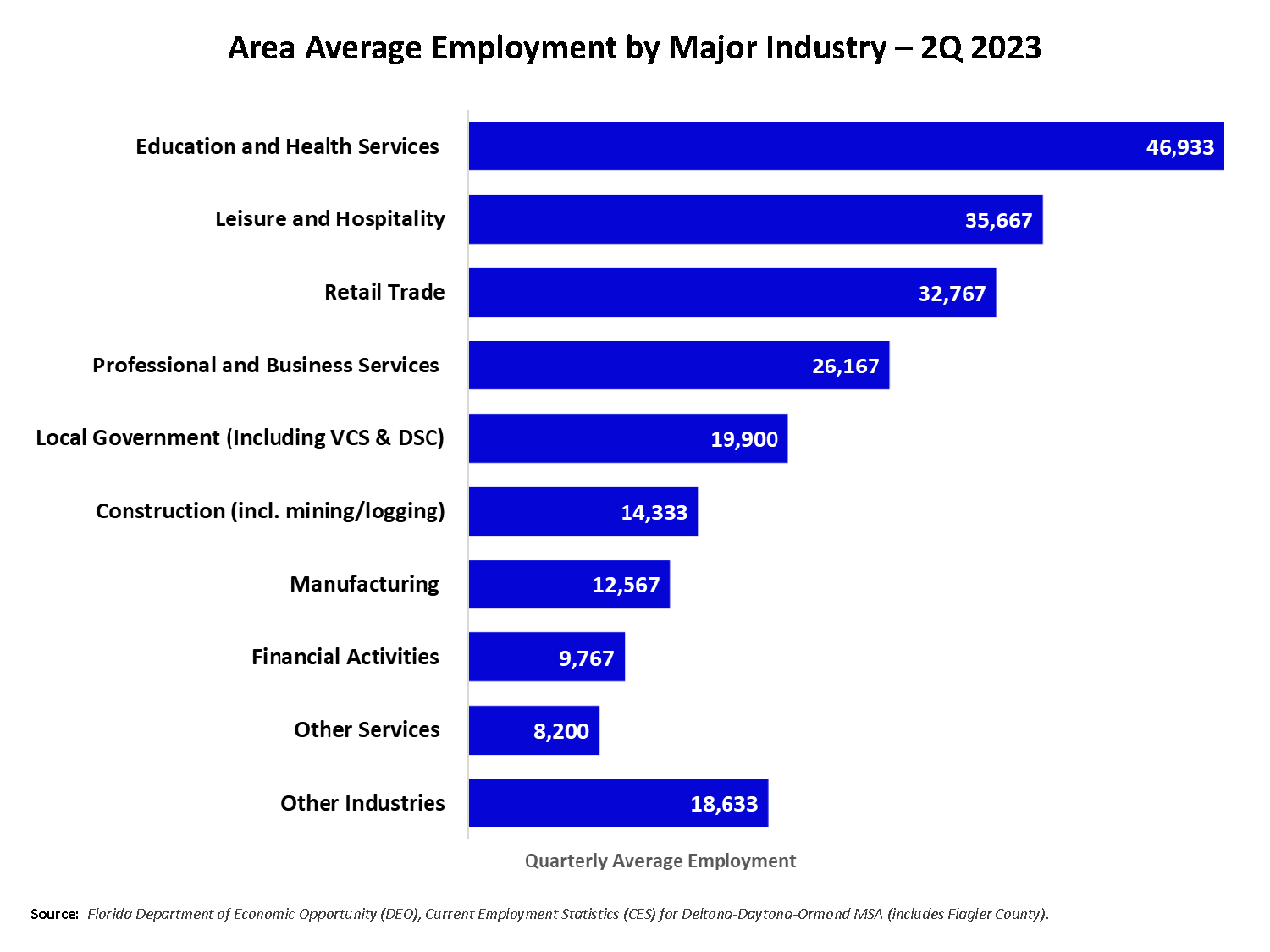 ---
Average Workforce Size
Volusia County available total workforce has surpassed pre-pandemic levels to a record level of approximately 266,061 in 2022.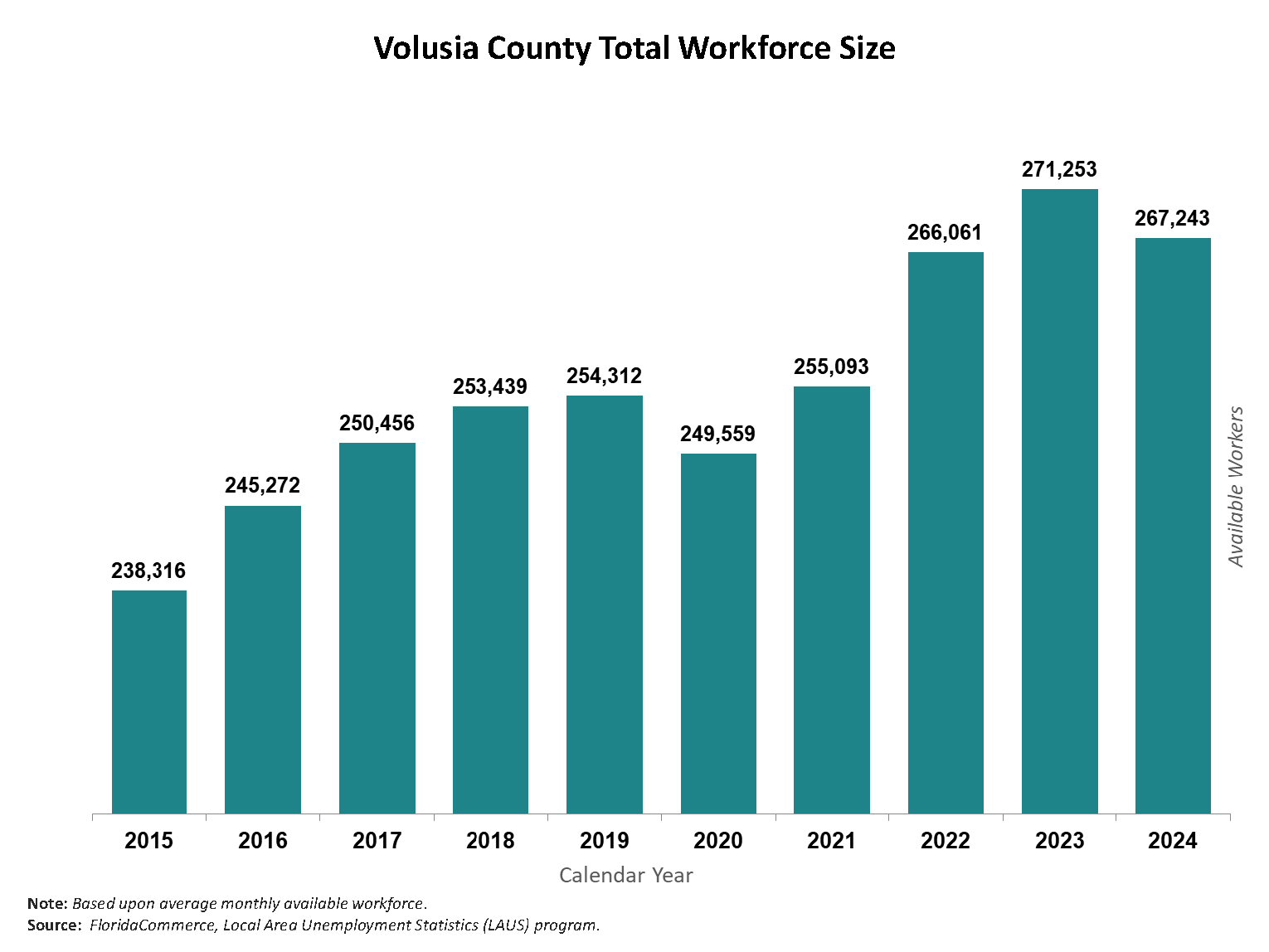 ---
Average Employment
Volusia County total employment workforce is at a record of approximately 257,682 as of 2022, surpassing pre-pandemic levels in 2019.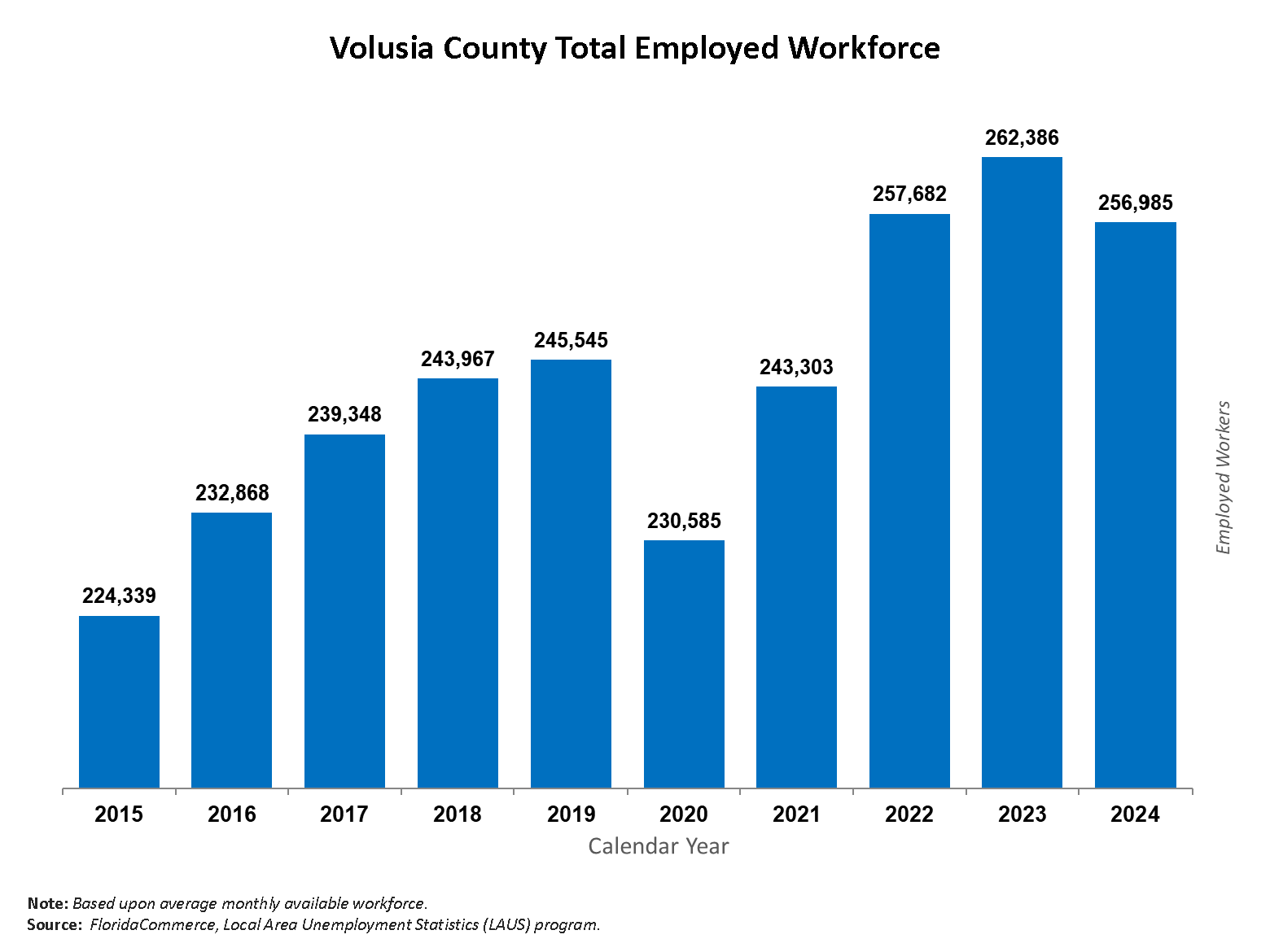 ---
Average Unemployment Rate
Volusia County unemployment has dropped to a average rate of 3.1% in 2022 and is lower than pre-pandemic levels in 2019.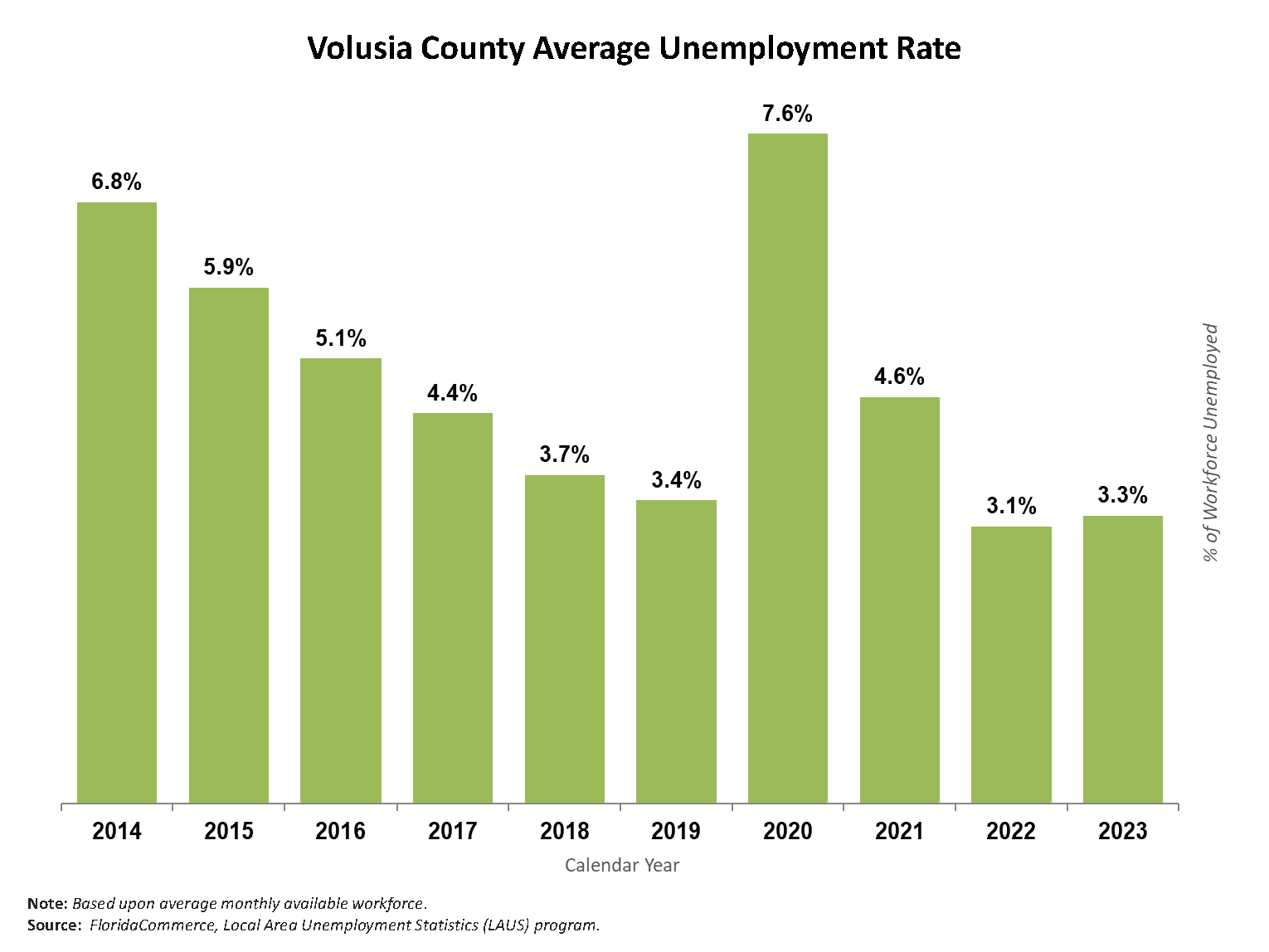 ---
2021 Average Annual Wage
Volusia County

$46,385

Florida

$60,176

U.S.

$68,028
View the Volusia, FL & U.S. Private Industry Annual Average Wage Trend chart in the 1st quarter 2023 "Q" report.
Private Average Annual Wage
Volusia County wages are reasonable and able to support a quality of life that continues to draw people to our communities.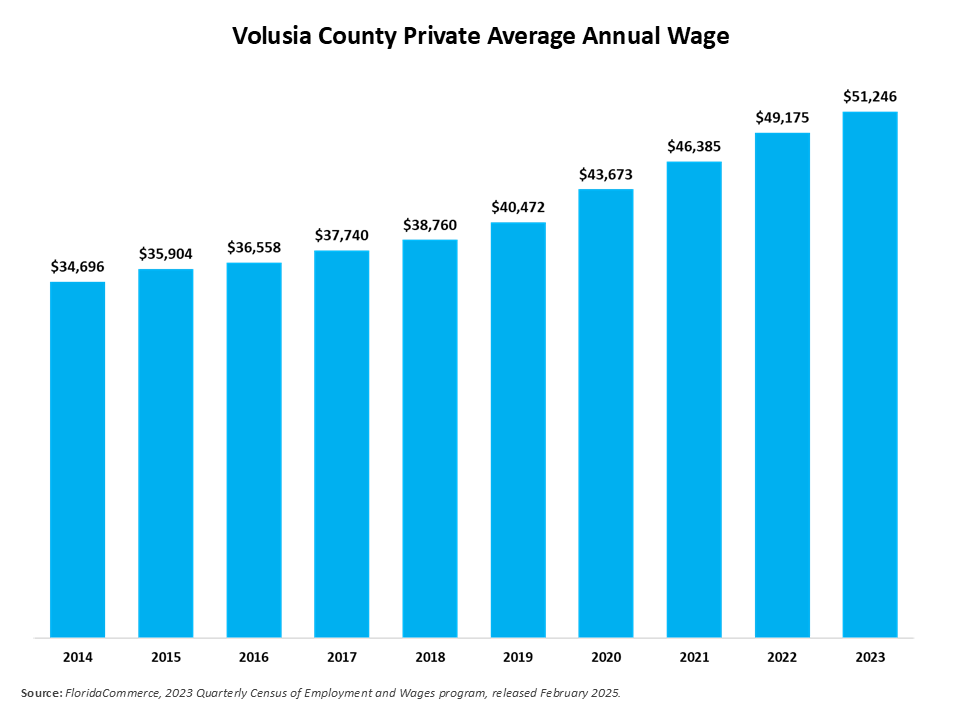 ---
Regional Average Annual Wage Comparison
Volusia County wages are regionally competitive allowing businesses to attract the talent they need.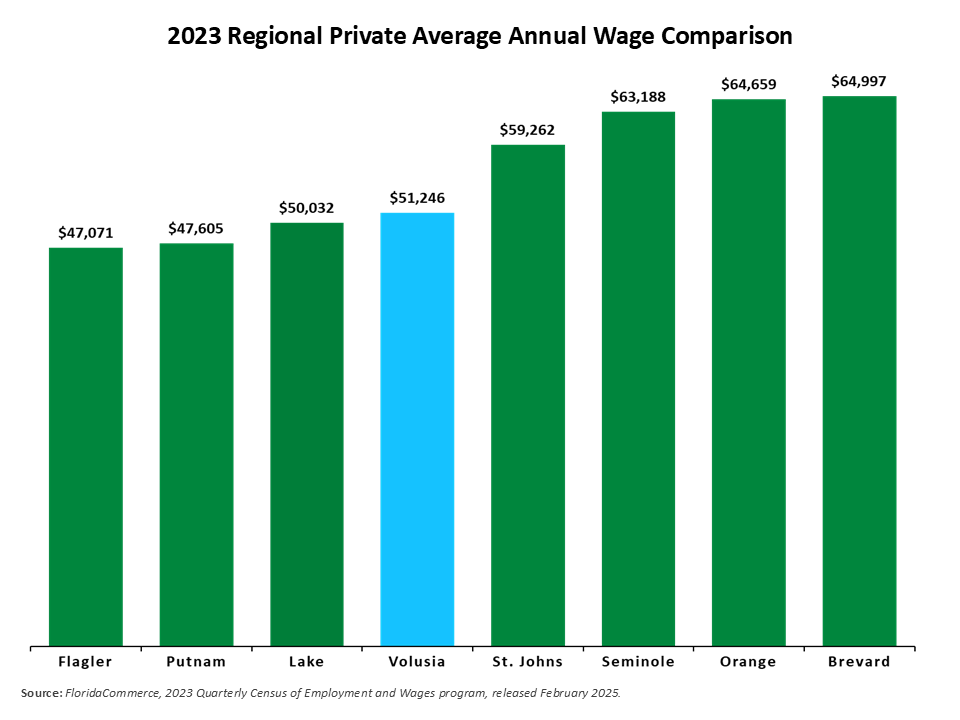 ---
Private Industry Average Wage by Super Sector
Volusia County wages are appropriate for your business and the industry sector you compete in.