Tune in to the November "Q" Breakfast
Volusia County Economic Development
November 01, 2023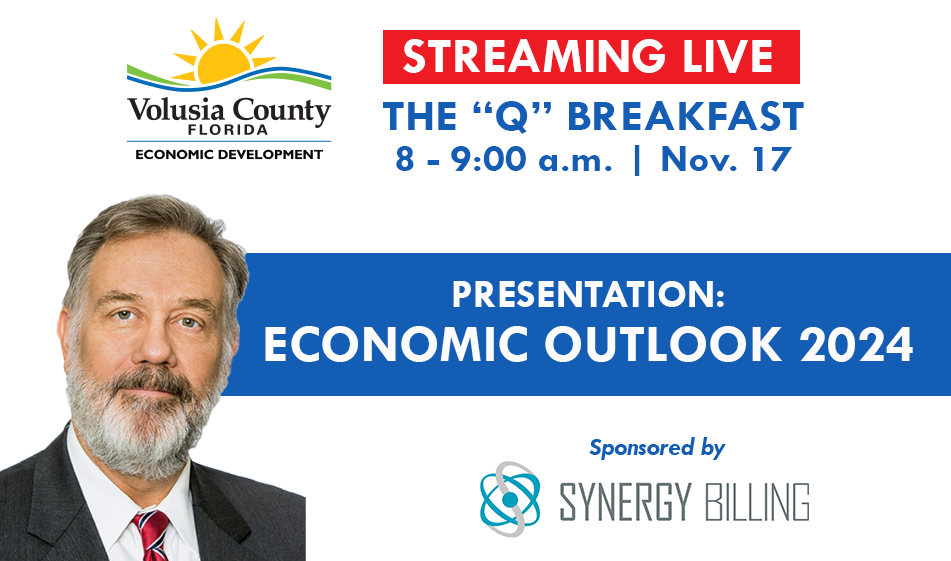 Tune in live for the Volusia County Economic Development "Q" Breakfast. Jerry Parrish, PhD, Chief Economist for the Metro Atlanta Chamber of Commerce, will provide an Economic Outlook 2024 presentation.
Cyrus T. Callum, A.A.E., ACE, Volusia County's Aviation and Economic Resources Director, will provide a presentation on the 3rd quarter 2023 economic data, which includes business startup applications, patents, business establishment trends, building permit activity, workforce migration, labor statistics and employment trends by industry.
The meeting will stream live at 8 am Friday, November 17 on YouTube: https://youtube.com/live/_eUd9r9cndQ?feature=share
Thank you to our sponsor, Synergy Billing.