Ricardi Calixte Joins Volusia County Economic Development
Volusia County Economic Development
August 01, 2022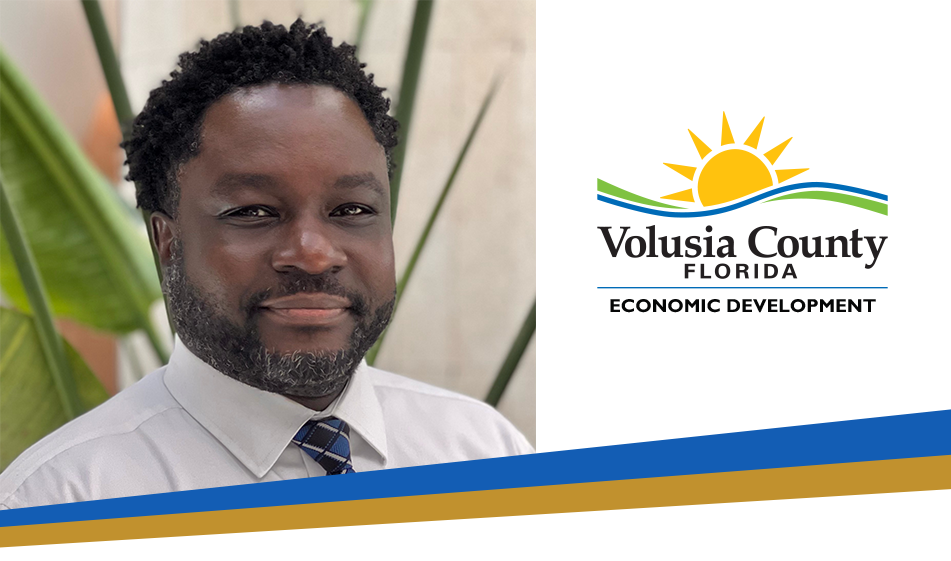 Volusia County Economic Development has hired Ricardi Calixte, a seasoned economic development professional, to join its team of specialists.
His key responsibilities will include working with Helga van Eckert, director of Volusia County Economic Development, to further enhance retention and growth programs for the business community with an emphasis on entrepreneurship guidance.
As the former deputy director of Queens Economic Development Corp. in Kew Gardens, New York, Calixte took the lead on providing technical assistance to local business leaders and community development corporations in implementing neighborhood-based revitalization initiatives. He oversaw real estate research, feasibility analysis, retail attraction, district marketing, merchant organizing and community outreach activities.
"Ricardi is a shining star in the economic development industry," van Eckert said. "His successful track record with Queens Economic Development Corporation will bring a wealth of knowledge to our team of professionals. We are delighted to have him on board."
Van Eckert added that Calixte has a passion for supporting entrepreneurship, business growth and expansion, and opportunities for financial empowerment.
"I am excited to join the Volusia County Economic Development team and to work with all the economic development stakeholders to support the county's residents and businesses," Calixte said.
Calixte was drawn to Florida, and specifically Volusia County, for quality of life. A self-proclaimed foodie and sports enthusiast, it's likely you'll spot him outside the office as well, enjoying all Volusia has to offer with his children, Gabrielle and Justin.