Tune in to the November "Q" Breakfast
Volusia County Economic Development
November 15, 2022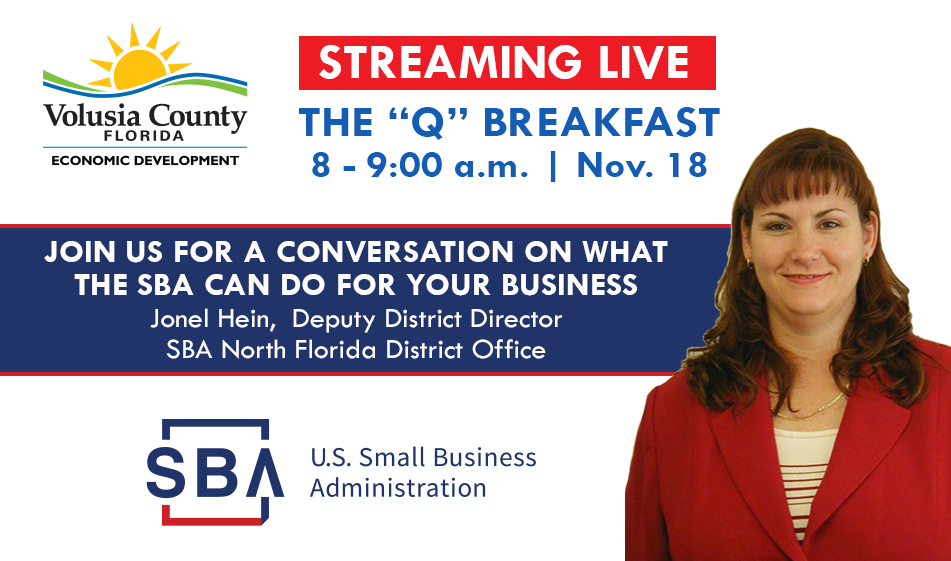 Tune in live for the Volusia County Economic Development "Q" Breakfast for a conversation and update from Jonel Hein, Deputy District Director, North Florida District Office, Small Business Administration.
Helga van Eckert, director of Volusia County Economic Development, will provide a presentation on the 3nd quarter 2022 economic data that includes building permit activity, labor statistics and employment trends by industry.
The meeting will stream live at 8 a.m. Friday, Nov. 18 on YouTube: https://youtu.be/uJofBp7UXA8
Thank you to our sponsor, TD Bank.