VBR Monthly Pulse Survey Series - June Pulse Question & May Results
Volusia County Economic Development
June 07, 2023
Take One to Answer One Quick Question
Volusia Business Resources (VBR) strives to connect businesses to the resources they need to thrive. To gauge ways to develop or enhance existing programs for the business community, VBR Affiliated Partners would like businesses to take one minute to answer one quick question.
VBR Pulse Question June 2023
"As a business owner/leader, which of the following workforce-related issues is your greatest concern today?"
Attracting any applicants for open positions
Finding applicants who possess the skills needed
Meeting the wage and benefit expectations of applicants
Retaining employees after onboarding and training
Other (please specify)
Answer this month's VBR pulse question here: https://www.surveymonkey.com/r/pulse0623
================================================================================
Results of the May VBR Pulse Question
The question was: "Which of the following resources will play the greatest role in achieving your business plans in the next two years?" Here are the results: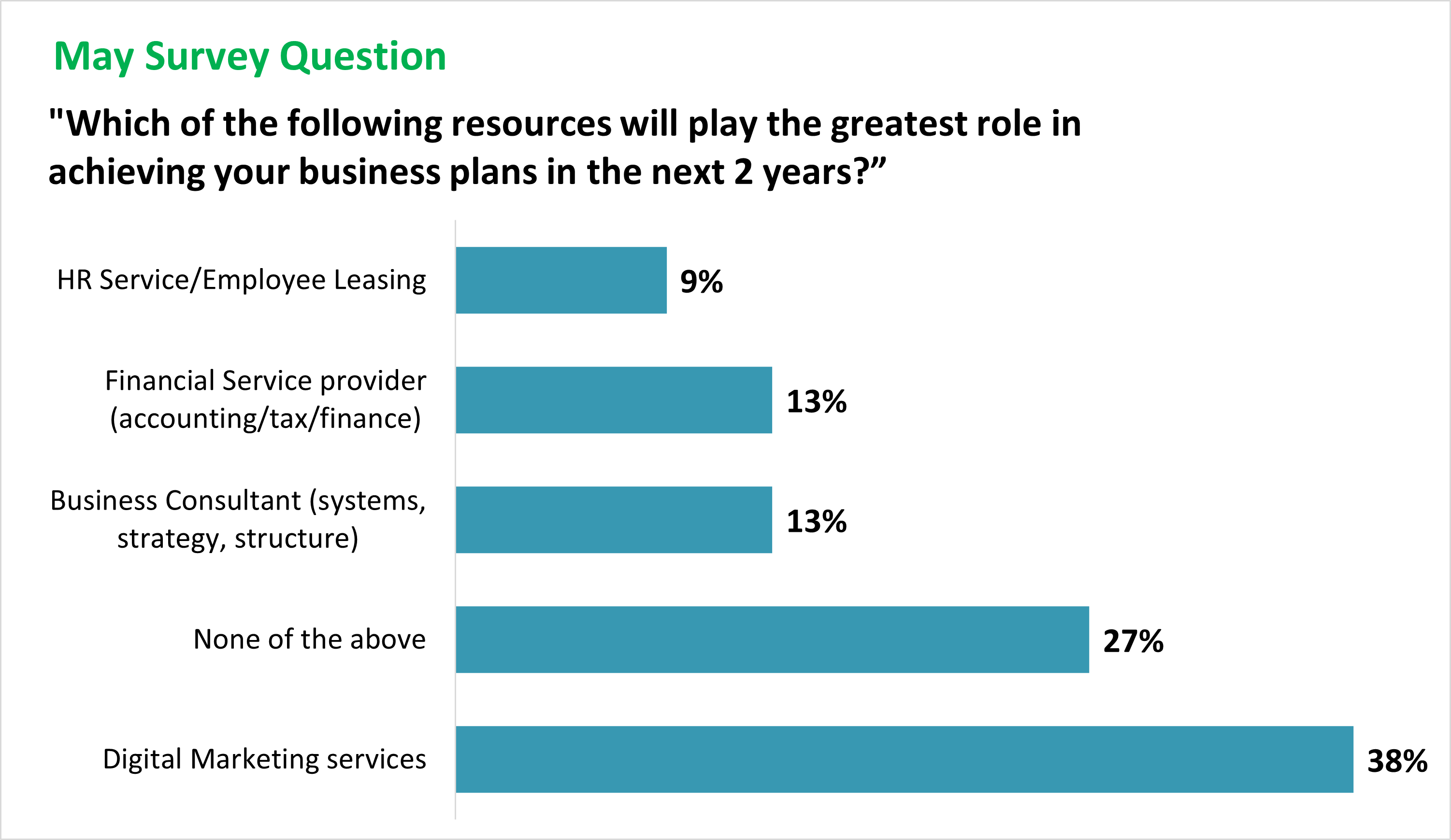 Visit the Volusia Business Resources (VBR) website.