VBR Monthly Pulse Survey Series - September Pulse Question & June Results
Volusia County Economic Development
September 18, 2023
Take One to Answer One Quick Question
Volusia Business Resources (VBR) strives to connect businesses to the resources they need to thrive. To gauge ways to develop or enhance existing programs for the business community, VBR Affiliated Partners would like businesses to take one minute to answer one quick question.
VBR Pulse Question September 2023
"Does your company currently have a documented emergency response plan that covers preparation, communication, and recovery?"
Answer this month's VBR pulse question here: https://www.surveymonkey.com/r/pulse0923
================================================================================
Results of the June VBR Pulse Question
The question was: "As a business owner/leader, which of the following workforce-related issues is your greatest concern today?" Here are the results: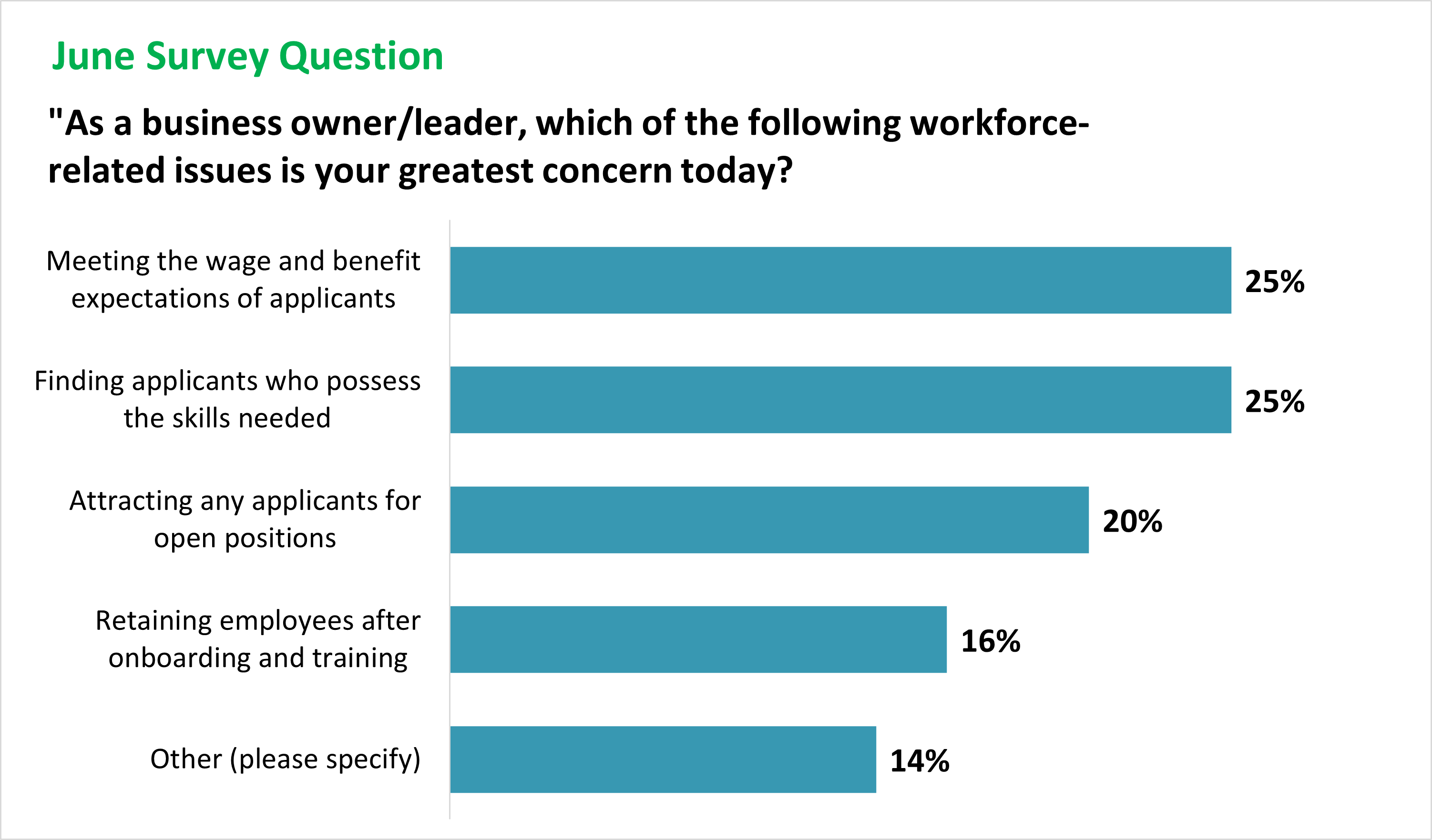 Visit the Volusia Business Resources (VBR) website.