Volusia Business Resources unveils new logo design
Volusia County Economic Development
May 17, 2022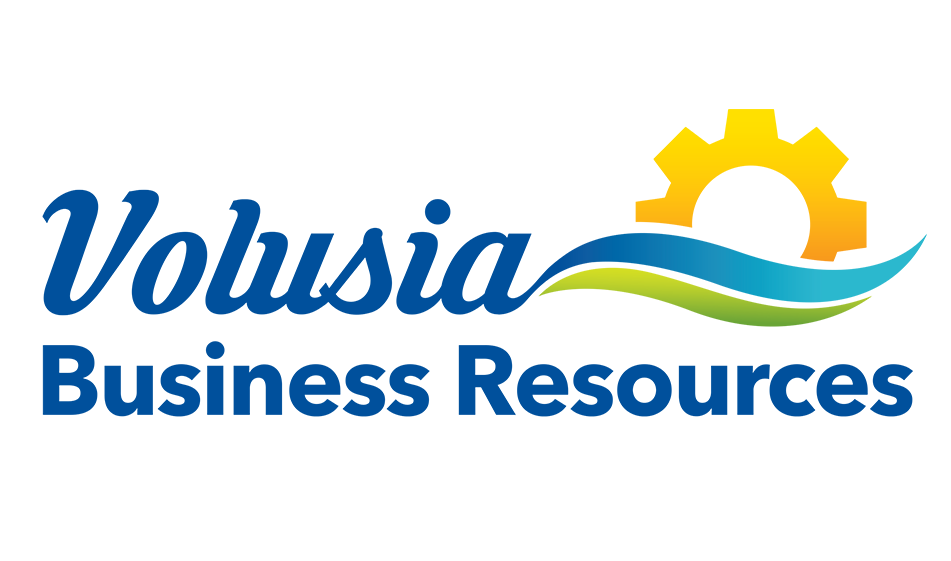 The county's exciting small business initiative, Volusia Business Resources (VBR), has a new logo. It's the brainstorm of a local graphic designer who submitted the winning entry in a competition to create VBR's new identifying image.
VBR is a countywide public-private partnership that encompasses government economic development agencies, local cities, chambers of commerce, universities and colleges and business organizations. Originally formed to help businesses during the pandemic, VBR is now working collaboratively with all economic development stakeholders to assist new and existing businesses grow within Volusia County.
Elevating small businesses and creating increased exposure for local brands was the inspiration behind VBR inviting local designers to submit a design entry for the new VBR logo. Through a review process by a VBR subcommittee, the top three entries were submitted to the full group for the final design selection. The winning entry is the creative work of Ormond Beach freelance graphic design talent James Lodise, who does business as Wildfire Creative Studio. Lodise's winning submission earned him a $500 cash prize and a dedicated feature business profile in an upcoming issue of the Volusia County Economic Development Quarterly. In addition, Lodise will be recognized at this Friday's Volusia County Economic Development "Q" Breakfast at Daytona Beach International Airport.
"I was initially made aware of the VBR logo contest by one of my clients. Upon reading about the contest, I was motivated to enter a design for various reasons," Lodise said. "As a resident of Volusia, I wanted to contribute something to the area that has brought me so many great memories. And as a creative problem solver as well as a marketing professional, it's a rewarding feeling having my name attached to something that is now part of the community."
The new logo will help brand the collective efforts of the county's business resource partners, according to Volusia County Economic Development Director Helga van Eckert.
"As partners, we're all working together to support the business community," said van Eckert. "VBR assists all businesses by sharing best practices and leveraging our resources."
Watch for the new design of the VolusaBusinessResources.com website. Upgrades will include new aesthetics, easier access to available resources and business guides created to meet the needs of businesses owners regardless of their stage of development.