Volusia Business Resources Unveils New Website and Brand
Volusia County Economic Development
October 03, 2022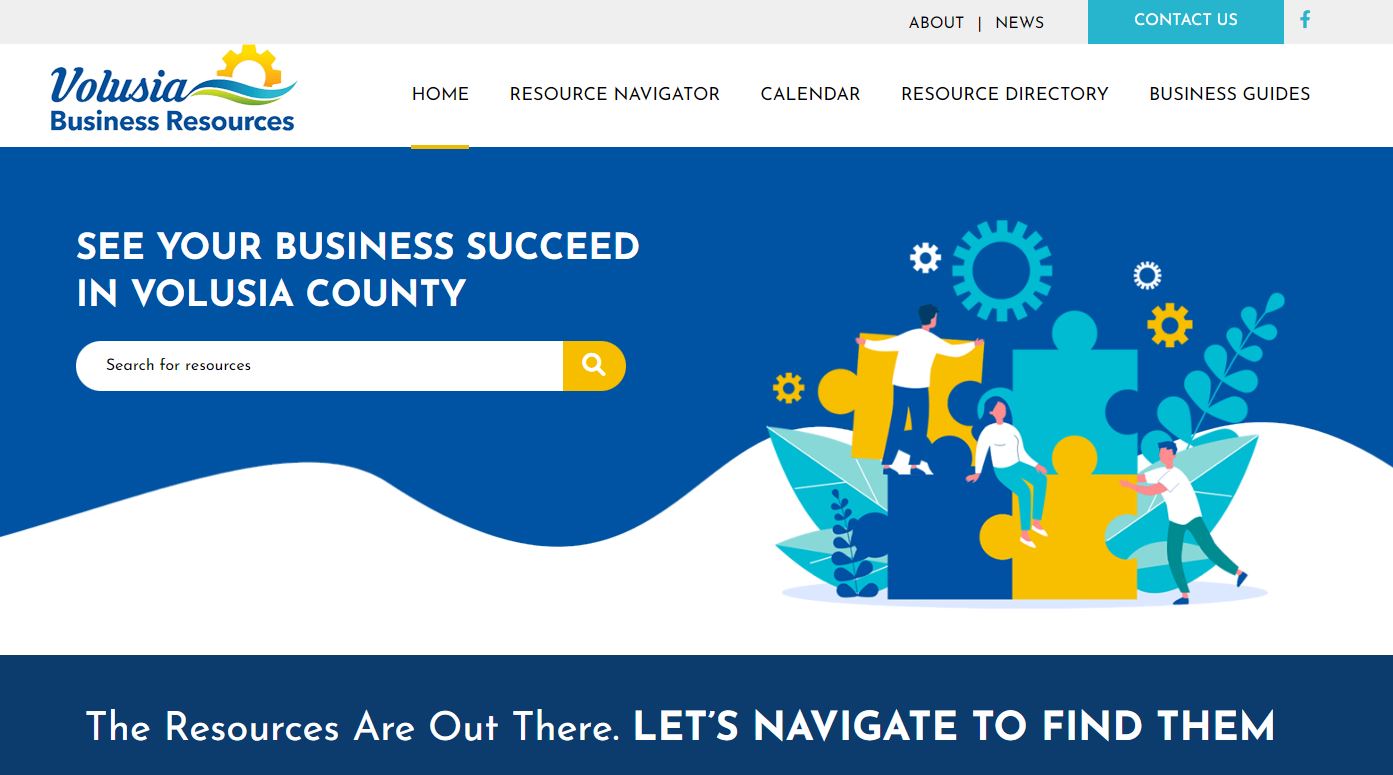 Volusia County's Economic Development Division partners have created a website to promote Volusia Business Resources (VBR), a new service that lets local entrepreneurs and business owners find resources to help them overcome today's challenges.
The website, www.VolusiaBusinessResources.com, was developed after a survey indicated that local business owners were frustrated by their inability to find resources. It features advice from more than 40 business assistance partners and provides startup and existing businesses with easy-to-find resources, how-to guides, licensing requirements and financial assistance.
According to Economic Development Director Helga Van Eckert, VBR is focused solely on listening to local businesses and providing tools to power their success.
"We are very excited to launch the new brand and website," she said. "VBR represents the collective efforts of the county's business resource partners who continuously work to support our businesses. "VBR assists businesses of all stages by sharing best practices and leveraging our resources."
For more information, contact the Economic Development Division at vced@volusia.org or 386-248-8048.
About Volusia Business Resources: VBR is a countywide public-private partnership that includes government economic development agencies, cities, chambers of commerce, universities and colleges, and business support organizations. Originally formed to assist businesses during the pandemic, VBR continues to work collaboratively with all economic development stakeholders to help new and existing businesses grow and thrive in Volusia County.