Week-long Kick-off Event Announced for Volusia Business Resources
Volusia County Economic Development
October 03, 2022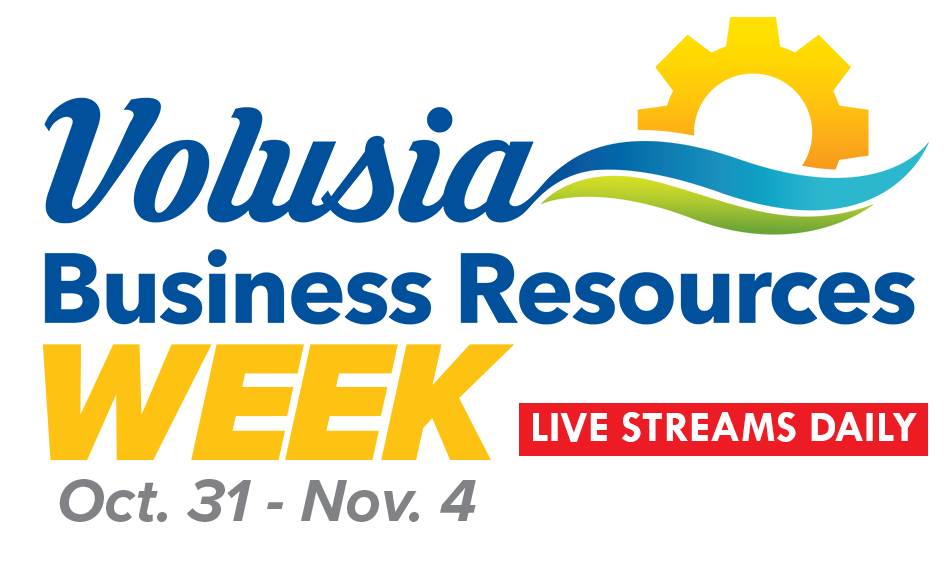 The Volusia Business Resources (VBR) initiative will kick off with a week-long series of livestreaming events designed to educate business owners about local resources.
Business resource professionals will discuss the support services their organizations provide during virtual lunch and learn sessions from noon to 1 p.m. Oct. 31 through Nov. 4. The sessions will be livestreamed on Facebook, YouTube and LinkedIn.
VBR, spearheaded by Volusia County's Economic Development Division, is a collaboration of 40 local economic development partners that includes government economic development agencies, municipalities, chambers of commerce, business organizations, universities and colleges. Originally formed to assist businesses during the pandemic, VBR continues to work with economic development stakeholders to help new and existing businesses grow and thrive in Volusia County.
"We are excited to bring our VBR partners together through these livestreaming sessions," said Helga van Eckert, director of Volusia County Economic Development. "This is the first time all the local business assistance resources will present their services as a team. No doubt, the conversation will prove to be a valuable experience for all who tune in."
To learn more about the session agenda and register for Volusia Business Resources Week, visit https://www.volusiabusinessresources.com/Volusia-Business-Resources-Week-LIVE-1-14631.html.
For more information, contact the Economic Development Division at vced@volusia.org or 386-248-8048.
About Volusia Business Resources (VBR): VBR is singularly focused on listening to the local businesses and providing the tools to power their success. The result of over 40 business assistance entities, VBR is where entrepreneurs and business owners can find the resources needed to overcome today's challenges. Affiliates include city and county economic development agencies, chambers of commerce, universities and colleges, and business support organizations.